4CCI TEAM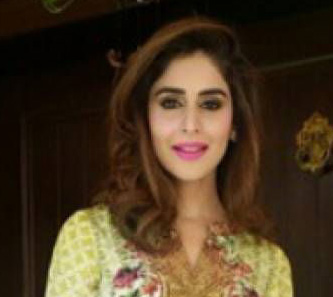 Sara Walid
Excutive Director
In the ever changing world of today, with wavering global economies the biggest challenge for the governments of developing nations remain, the provision of essential healthcare, quality education , better employment opportunities improved social justice and sound development policies. The situation in Pakistan is not much different from other countries, where the strained economy has created an ever increasing wealth divide, a divide that allows only a few privileged to access better opportunities, whereas the majority is left to face the harshness of life with insufficient skills and resources.

Our problems are so acute that our government cannot tackle these alone. Research is evident of the fact that in today's milieu, it is these synergistic relationships that will help the government to respond to the burgeoning social development issues. No sector alone has either the capacity or the capability to respond to the social challenges in a comprehensive manner. Recognizing the benefits of synergies, countries all over the world opt for these multi stakeholder dependencies to make tangible and significant contributions to the society. 4CCI is another program that will adopt these synergistic approaches to tackle the social problems of the country.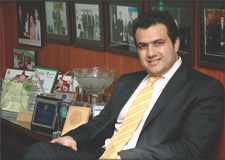 Walid Mushtaq
Patron in Chief
For myself, 4CCI is a self effacing endeavor which will strive to improve the lives of the marginalized people especially women and children. Our canvass of dynamic reforms is broad and includes; School up gradation programs, Program-Vocational Training for Women Empowerment, Disaster Management, Advocating Gender Equality, Youth Mobilization Programs, Computer Literacy – Providing Computer Access & promoting E- learning.